Yumoto Fujiya Hotel
Yumoto Fujiya Hotel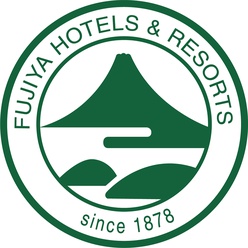 Company Information
| | |
| --- | --- |
| Hours of Operation | Office hours: 9:00am to 8:00pm // Check-in: 3:00pm / Check-out: 11:00am |
Company Introduction
The Yumoto Fujiya Hotel is a Japanese-style resort hotel with a hot spring in Hakone-Yumoto, the entrance to the hot springs resort of Hakone, near Tokyo, where you can easily enjoy the traditional Japanese "ryokan" style of hospitality.
This comprehensive hotel conveniently located just three minutes' walk from Hakone-Yumoto Station, the crossroads of the Hakone region, offers a range of room types, including Japanese-style, Western-style, and mixed, as well as Japanese restaurants where you can enjoy sushi and authentic kaiseki cuisine, in addition to Chinese and French restaurants.
The public baths - which are divided for men and women - allow you to enjoy the hot springs whether indoors or outdoors. We also offer private hot-spring baths for your exclusive use.
This is an ideal hotel for those who have never experienced a ryokan stay, or who are looking for a Japanese-style hotel.
Our hotel is part of the Fujiya Hotel Group, which has seen visits by such celebrities as John Lennon and Charlie Chaplin.
Our high-quality service and facilities will become some of your fondest memories of your visit to Japan.
Company Services
Rooms
The Yumoto Fujiya Hotel offers the range of rooms you expect from a Japanese hotel, including Japanese and Japanese/Western combined rooms, twin rooms with their own hot spring baths, and of course suites.
℘
Hot Springs / Onsens
The Yumoto Fujiya Hotel is located in Hakone-Yumoto, the entrance to the Hakone onsen district, which is the most popular onsen district near Tokyo.
Relax in our large communal bath or our open-air bath and experience the wonders of hot spring as you create memories of your trip to Japan.
We also offer private family baths to allow you to enjoy a relaxing bath in the hot springs.
℘
Bakery, Karaoke Rooms, Boutique, Souvenir Shop,Garden Pool, External Elevator, Japanese-style Banquet Halls, Conference Rooms, Banquet Halls
℘
Japanese Cuisine / Himeshara


At night this restaurant provides guests with authentic traditional kaiseki cuisine. The Head Chef of the Yumoto Fujiya Hotel offers a kaiseki menu that changes monthly to reflect the four seasons and the ingredients in season.
℘
Japanese Cuisine and Sushi / Katsura


Set courses of Japanese cooking that harmonize the freshest seafood with seasonal ingredients, as well as authentic sushi kaiseki dining.
℘
French Cuisine / Ventvert


This French restaurant offers delicate tastes that draw on the flavors of the ingredients of each season.
In addition to set course meals, it also has an extensive a la cart menu.
℘
Chinese Cuisine / Toukarou


This Chinese restaurant allows you to enjoy Cantonese cooking in a relaxed environment. For lunch it offer set menus and a la cart for reasonable prices. At night it provides both set courses as well as a wide range of a la cart items.
℘
Lounge / Wisteria


Here you can enjoy both meals such as hamburger and curry, and also a range of sweet dishes.
℘
Night Pub (Izakaya) / Hakoneji


The Yumoto Fujiya Hotel provides a Japanese-style restaurant izakaya, or pub, where you can enjoy Japanese sake, beer, or other drinks along with fish and other light meals in a relaxed atmosphere. Here you can enjoy traditional Japanese sake and meals.
℘
Reflexology, Oriental "Seitai" Physical Therapy, Car Rental, Automatic Foreign Currency change Machines
℘