Suruga Dojo
Suruga Dojo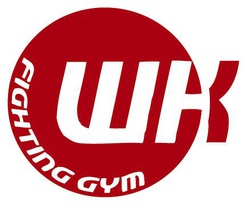 Company Information
| | |
| --- | --- |
| Hours of Operation | 10:00am-11:00pm - Closed on Saturday |
Company Introduction
Suruga Dojo is a sports gym where fighting sports gyms can feel free fighting even if you are a fighting beginner or a woman! Who are thinking about dieting, lack of exercise, stress dissipation, why not start fighting at Suruga Dojos?
We are practicing according to individual physical strength and purpose, and you can practice time you like for free time!
First of all, since we do free introductory experiences from time to time, please do not hesitate to come to the dojo within business hours.
Fuji City Dojo "Mt. Fuji Dojo" can also be used.
Company Services
Kickboxing
We will perform the basic movements of stretching, forms, shadows. Let's experience the flow of training method all the way. If you remember the menu, you will be able to practice independently in a little free time so those who are not exercising start from here first (30 minutes for attendance)
℘
Kick · Balance · Fighting sports exercise
Let's warm up yourself by loosening yourself in front of the class with a stretch remembered in the introductory class.
You can train with your own time and hope.
Exercise inexperienced, from rehabilitation to professional athletes. Build a menu that suits yourself.
℘
Kick
We will conduct basic training that incorporates movement such as shadow boxing and stepwork, how to sandbag.
I want to sweat, it is recommended for those who wish to diet.
℘
Balance
Beginning with stretching, strengthening from the core of the body with muscle training, cardiorespirr tray, training using balls and tubes.
℘
Fighting sports exercise
We will do basic training which can be done by stretching and balancing exercise or mat exercise alone.
If you are a non-exercising person centering on stretching and upward exercising alone, please join the beginner class after taking this place. It is recommended for people who want to move their body lightly such as rehab. (Attendance time 30 minutes)
℘
*Brazilian Jiu-class
* Mid-range fighting sports middle class · Advanced class
* Kick · MMA · Teaching class
℘
Membership Information Form