Seriken Gym
Seriken Gym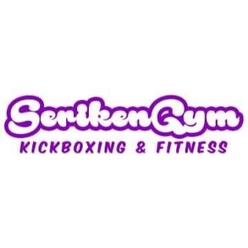 Company Information
| | |
| --- | --- |
| Hours of Operation | Weekdays: 10:00am-10:00pm / Saturday, Sunday and Public holidays: 10:00am-4:00pm Wednesday: 6pm-10:00pm / Thursday morning Open 7:00am |
Company Introduction
Former professional fighter · active referee teaches as a main trainer!
From body make-up and diet training which incorporates the essence of fighting sports which female and beginner, even seniors are safe,
We prepare a program tailored to the purpose, ranging from MMA (MMA), Jiu-Jitsu, Batting, Sleeping, Boxing, Kickboxing practical guidance.
People who do not want people to see in personal training are also safe. Shower, changeable room complete!
Visits and trials of those who wish to join are accepted from time to time. Please feel free to contact us.
Application for trial is here
Company Services
MMA (Mix Martial Art)
Hybrid full-contact combat sport that allows striking and grappling, both standing and on the ground, using techniques from other combat sports and martial arts.
℘
Jiu-Jitsu
Brazilian Jiu-Jitsu (BJJ) is one of the most popular martial arts today. While traditional Jiu-Jitsu has been around for ages, the Brazilian derivative was popularized by the Gracie family a few decades ago
℘
* Boxing
* Kickboxing
* Diet / Cardio
℘
℘