Ritorno
Ritorno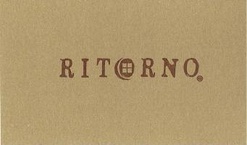 Company Information
| | |
| --- | --- |
| Hours of Operation | Mon-Thu 11: 00-22: 00 (food LO 21: 00 / drink LO 21:30) * Friday and Saturday 11: 00-24: 00 ( food LO23: 00 / drink LO23: 30) * Sun 11: 00-16: 00 (LO15: 00) Oura Hotel 16: 00-22: 00 (food LO21: 00 / drink LO21: 30) * Closed 3rd Sunday |
Company Introduction
It is easier than a restaurant, has a more atmosphere than an izakaya, and you can enjoy your meal from a cafe. An Italian bar that is open all day and can be used daily by anyone without hesitation. Lunch and night cafes are also welcome.
Many take-out menus are also available. Feel free to use it like a convenience store or fast food.
If you walk in the streets of Italy, you will hit a bar. Bars are a very important and indispensable place in Italy. For light meals, for a break, for meetings, for light souvenirs, buying sweets; There are many ways to use it, and you may stop by several times a day. In short, it is a restaurant that has the function of combining the eating and drinking part of a convenience store with a fast food restaurant.
℘
Cafe Bar Ritorno is also open throughout the day, Alcohol, coffee, meals and desserts are always available during business hours.
The most important function of the bar is to drink a cafe. Even those who do not drink alcohol
Please feel free to drop in with just a cup of coffee.
Another attraction of Italian bar is Banco. It refers to the counter for standing drinks.
Suddenly take a break Ritorno's Banco is a great drink. You can also take out the land, which is popular with tourists.
℘
Ritorno in Mishima, the city of water. While having the role of Italian bar. We are waiting for you with local ingredients that are unique to this city blessed with food.
Please feel free to use it for a walk to the nearby Genbei River, along with a walk, or on your way home from work .
Company Services
Caffee Menu
*** Espresso brewed with LA CIMBALI ℘ Coffee beans are Shizuoka City ETHICUS Coffee Roasters ℘ Deep roasted with a clear aftertaste with richness but no unpleasant taste ℘ Fruity and light roast.
Lightly roasted to bring out the original taste of coffee beans ℘ Made with espresso ℘ Fruity and light ℘ Light roasted Americano ℘ Lightly roasted cappuccino ℘ Lightly roasted latte ℘ It is popular with a new sensation.
℘
Alcohol Drinks
Sparkling Wine ℘ Wine ℘ Caffee Cocktail ℘ Aperitivo & Cocktail ℘ Digestivo & Cocktail ℘ Beer ℘ Whiskey
Non-Alcohol Drinks
Tea ℘ Herb tea ℘ Aqua ℘ Juice & Others
℘
Food
Ritorno's commitment to "delicious" and "safety". The side dish uses local ingredients and does not use chemical seasonings, additives or preservatives. For homemade desserts, baked goods, and bread, we are particular about ingredients such as domestic flour and cane sugar, and do not use chemical seasonings, additives, or preservatives.
℘
Panini & Piadina
Panini: An Italian sandwich that is pressed with plenty of ingredients sandwiched between homemade Italian bread (using domestic flour and no additives) ℘ Piadina: Put the ingredients that stick out on the unfermented thin bread, which is a specialty of the Romagna region.
℘
Rome Pizza
Roman pizza with light fabric of Piadina. It's ultra-thin and light, so it's unpretentious and can be used as a snack.
℘
Take-Out
Click to see the menu