Rangitoto Tokyo
Rangitoto Tokyo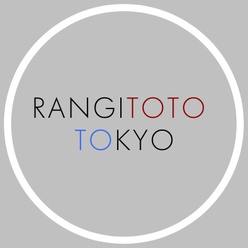 Company Information
| | |
| --- | --- |
| Hours of Operation | Monday to Friday: Lunch: 11:30 ~ 15:00 * Dinner: 17:00 ~ 22:00 * Saturday: 17:00 ~ 22:00 * Sunday: Closed |
Company Introduction
Discover the taste of New Zealand wine, beer and food at Rangitoto Tokyo in Bunkyo-ku.
℘
We are a Craft Sake and New Zealand Bar, just a few minutes from Ochanomizu Station. We have one of the largest offerings of New Zealand wine in Japan, and many boutique sake on by the glass for you to taste.
℘
We also offer premium New Zealand style espresso from Allpress Espresso. You can get to our door from Shinjuku Station in less than 15 mins, and less than 10 minutes from Tokyo Station."
℘
** If you are wanting to book for a group larger than 6 people please get in contact with us at hello@rangitototokyo.com
Company Services
Wine
We know the country, we have met the majority of the wine makers that we represent, and now we think it's time to introduce you to some of the best wines on the planet. New Zealand is famous for its vibrant and energetic Sauvignon Blancs, but have you tried the outstanding Rieslings, Chardonnays, Pinot Gris and Gewurztraminers? Our Pinot Noir is recognised as world class, but some would say that the Cabernet / Merlot blends and cool climate Syrahs are even better.
We already have around 120 of New Zealand's best wines available by the bottle, and this number will continue to grow. Not sure where to start? We have quality wines on by the glass, periodically offer other interesting things, and Wayne is a Certified Sommelier so you can feel comfortable asking for guidance if you feel the need.
The list at Rangitoto Tokyo will continue to evolve as we search for special wines and vintages through our personal contacts in Japan and New Zealand
℘
Food
An ever-evolving menu that takes dishes that wouldn't look out of place in Aotearoa and gives them a little Japanese tweak.
℘
℘