Martin & Macarthur
Martin & Macarthur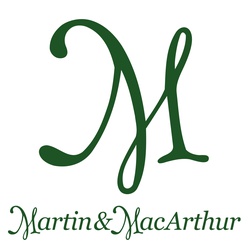 Company Information
| | |
| --- | --- |
| Hours of Operation | Monday to Saturday: 9:30am to 9:00pm * Sunday: 10:00am to 7:00pm |
Company Introduction
Martin & MacArthur's Hawaiian lifestyle collection offers home accents and accessories that complement our furniture. All have been chosen for their superior quality, craftsmanship and attention to detail. When in Hawaii, visit our showrooms on Oahu and Maui and experience firsthand the very best Hawaii has to offer.
Recognized as the fine furniture maker in Hawaii, specializing in magnificent Koa furniture and elegant home accessories to enhance gracious Hawaiian living.
Company Services
Our locations on the four major islands also specialize in solid Koa watches, Koa Eternity rings, iKoa covers for iPhone and iPad, Koa sunglasses, Koa jewelry boxes, Hawaiian feather lei, Hawaiian weapons, Hawaiian jewelry, and fine art by Hawaii artists.
Watches: We have over 125 different styles of exotic wood watches, in addition to our premium Koa watches made with our private stock of Big Island Koa wood. Each of our wood watches is hand assembled with solid wood links that are individually carved and sanded to a beautiful luster. We use a variety of hardwoods to create our watches. All the links are carved from solid wood. We do not use veneers or metal links like some other retailers. The wood is specially chosen to be particularly dense to withstand intricate carving into individual links. Our wood watches are assembled by our partner in British Columbia, Canada.
The expertise of our watch maker is unparalleled when it comes to creating wood watches with our designs. For over 53, years, we have been the fine furniture maker of Hawaii, longer than any other company in the history of Hawaii. Today, we employ over 35 craftsmen in our Furniture Workshop in Honolulu, HI.
Fine Jewelry
Fine Cloisonne: American craftsman Falcher Fusager creates exquisite 24K Gold Cloisonné jewelry from his studio in California based on his lifelong passion for fine jewelry making.
Fine Gold: Award-winning designer Mikel is recognized nationally for elegant fine jewelry designs lovingly hand-crafted in gold. Celebrated for his soulful interpretations in gold and diamond, Mikel's timeless creations speak to the heart and are designed to be cherished forever.
Shell: Hawaii jewelry designer Lalepa Williams creates fine jewelry with exotic Tahitian shells.
Tahitian Pearl: Tahitian pearls of extraordinary quality, luster and color.
Sterling Silver Collection
℘
Fashion Jewelry
Our Hawaii craftsmen are proud to design and create pendants and necklaces to compliment the style of gracious Hawaiian living. All of our jewelry is designed in Hawaii by our own craftsmen and inspired by their love for the beauty that surrounds us in our island home. Many of our necklaces and pendants use brilliant Big Island Koa wood. When it comes to bracelets, our craftsmen design styles that perfectly accent gracious Hawaiian living and create earrings for women of all style.
We are proud to feature innovative Koa jewelry made by our Hawaii craftsmen. Every piece of Koa Jewelry in our collection is made to compliment the style of gracious Hawaiian living.
℘
Handbags
The craftsmen of Martin & MacArthur designed and created this elegant Koa clutch to be the perfect accessory. They are delighted to also feature artisanal leather handbags and wallets made with fine calfskin leather imported from Italy. Each of these elegant handbags is designed and made in America by skilled artisans in California.
Key Rings
Our Hawaii craftsmen design and create innovative key rings using our private stock of Big Island Koa. key rings have evolved into fashion accessories. As people have fewer metal keys and more pass codes, key rings have become a means to show off your personal style and taste.
℘
Koa Eternity Rings
Our Koa Eternity Rings and Accessories are all made with our own private stock of Koa from the Big Island and tungsten, the eternity metal for a shine that lasts forever.
Men's Accessories
Cuffs & Bracelets: Handsome masculine bracelets are a fashion staple today men and women of all ages. The craftsmen of Martin & MacArthur designs and create a variety of cuffs and bracelets to suit your taste and style, including cowhide leather, metal, and beaded. Pendant & Necklaces like Koa fish hooks pendant or Cufflinks in a style that you have never seen before.
Style makes a man. Looking sharp starts with a close shave with a Koa-handled razor and the finest men's grooming products made by St. James of London. Only Martin & MacArthur has this great selection of men's grooming products; as well as; bath & body products
℘
Home Decor
Boxes, Bowls, Platters, Weapons & Paddles, Wall Decor, Ornaments and Feather Leis
℘
We are proud to feature premium sunglasses made with all-wood frames. Our frames are made from an organic compound of eco-friendly cotton and wood pulp fibers. Exotic wood veneers are applied on the exterior. Our sunglasses are all organic and contain no plastic or petroleum based products. We offer sunglasses in a variety of styles for men and women. Our compound wood frames are surprisingly light weight -- lighter than most metal or plastic frames. Moreover, our compound wood frames are extremely comfortable because they are specially designed to curve to the contour of the head.
All of the brims for our caps and visors are made with Koa wood from the Big Island of Hawaii. We are delighted to feature these caps exclusively in our stores.
℘
Office and Office Accessories
Desck, Office Chairs, File Cabinets, Bookcases, Koa Pens, Koa Clocks, Koa Frames, Desck Accents
℘
Fine Art
Bronze Sculptures, Glass Sculptures, Wood Sculptures, Canoes, Arts & Prints, Photography, Raku/Ceramics, Surfboards, Games
℘
Koa Mobile Accessories: iPhone Covers
Our craftsmen in Hawaii designed Koa wood cases and covers for the latest versions of iPhone. The Koa cases are designed with a magnetized flap to protect your iPhone. The flap folds back completely for convenience while using the phone. Our Koa cases attach to the back of the iPhone easily and conveniently. Our craftsmen also design stylish iPhone covers with images of the paintings of Hawaii artist Tim Nguyen. The rich, warm colors of Hawaii show beautifully. These covers are made with durable polycarbonate for long-lasting wear.
℘
Dining & Entertainment
Wine Accessories, Glassware, Tableware, Cutting & Serving Board, Ukulele, Home Fragnance, Games
Gracious Hawaiian living always includes dining and entertaining. In traditional Hawaiian homes, food is a welcome part of every gathering of friends and family. Often, guests bring foods they prepared at home to share with the ohana, family-style. This custom of pot-luck parties is a welcome part of living in Hawaii. We feature a wide selection of combination cork screws and bottle stoppers. Choose from either solid Koa or hybrid styles made with combinations of Koa and beautifully-colored resins. Each is unique and one-of-a-kind.
℘
Living Room, Dining Room, Bedroom, Lighting and Craftsmen
We are proud to feature a wide variety of wall décor items made in Hawaii by our fine craftsmen using our private stock of Big Island Koa wood. Each item is designed and created in Hawaii by craftsmen with a passion for using Hawaii's prized Koa wood in innovative ways for today's home or office.
Follow us on Social Media using the links bellow: