Love Renaissance Hawaii
Love Renaissance Hawaii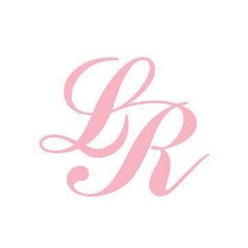 Company Information
| | |
| --- | --- |
| Hours of Operation | Monday to Sunday 10:00am to 10:00pm |
Company Introduction
Love Renaissance was established in 1998. Setting up a boutique as the first Japanese cosmetic company in the Royal Hawaiian Center, Hawaii. The only store outside of Japan so far. The concept store located in the Hotel Hankyu International, Umeda, Osaka.
Every visit to our stores is appreciated. Every effort is made to take good care of each customer.
℘
In 2010, the Seven Dwarfs Department was established. Which is a direct selling-based business division with the application of membership system. We are constantly attempting new things in order to accomplish our corporate mission, "Deliver True Beauty To Every Woman In The World."
In 2002, Love Renaissance's image advertisement took place in Milan, Italy. The photographer was Aldo Fallai and the director was Iki Sakakura. Aldo Fallai with enthusiasm captured Iki Sakakura's portrait which later appeared in the fashion magazine, "VOGUE" Italia that attracted public attention.
Iki Sakakura's friendship with Karl Lagerfeld deepened around the same time.
Being acquainted with the European tradition-based elegance, Iki Sakakura was inspired. Launching various cosmetic products that casted a spell over Japanese women.
℘
In 2004, Love Renaissance featured Penelope Cruz as its spokes model in a TV commercial. The commercial was composed and directed by Wim Wenders. It was nationally aired in Japan and received a great response.
Subsequently, he established Love Renaissance (U.S.A.), Inc. in Hawaii, USA. Opening a store in the Royal Hawaiian Center. Carrying on the business vigorously domestically and internationally from then on.
Company Services
SKIN CARE * MAKE-UP * BODY & HAIR CARE
℘
Daily skin care cosmetics
XTRUE Series – エクストゥルーシリーズ –
Contemporary standard yeast extract collection.
The Beloved collection of natural dissolved yeast extract. Beauty components are efficiently extracted by pretreating the liquid made by the action of the yeast. The natural dissolved yeast containing 19 matching amino acids of the human body allowing effective anti-aging results. Addition of oryzanol, an antioxidant compound creating a combination of ingredients that activate to restore skin cells, improve metabolism, and skin-whitening.
℘
SWANESS Series – スワネスシリーズ –
The renowned classic collection is based on Superior Brown Rice extract produced with "Aigamo" farming technique. Active ingredients of vitamins, minerals and other rich nutrients are contain in the brown rice extract. The lavish balance improves the skin condition and demonstrates a timeless anti-aging effect by acceleration cell regeneration. Gentle for the most sensitive of skins with effective results. Restoring skin's natural rejuvenating power to a healthy state.

℘
XFAIRY Series – エクスフェアリーシリーズ –
Japanese Forest Bathing, Shinrin-yoku inspired by the distinctive effect of phytoncide for the XFAIRY collection. Phytoncide are bioactive compounds that trees give off in the forest to protect themselves. The phytoncide cosmetics are abundant with their natural wonders. It not only helps care for skin troubles, but improves wrinkles and pigmentation. The antioxidants protect the skin from free radicals to prompt tired skin to rejuvenate for a more firm and dewy look.
℘
VERDI Series – ヴェルディ シリーズ –
An exquisite combination of collagen booster olive leaf extract and oriental western herb blend extract. The olive being a standard as an essential plant for beauty and health all over the world. The rich luxury mix that is noticeably recognizable on skin with instant results. A perfect compilation to youthful beauty. One treatment a heighten rejuvenation of skin's smooth texture, soft feel and luminous glow.

℘
℘
EuroAsia Series – ユーラシア シリーズ –
℘
Oriental Harmony Series – オリエンタル ハーモニー シリーズ –
A combination of Eastern and Western herbs creating a traditional Oriental medicine form of skincare. Extensive harmonious dense herb extracts and pycnogenol are antioxidants that work to cure and heal skin woes. A luxury skincare elixir that effectively fights the cause of aging from oxidative cell damage, and revitalize skin.
℘
IKI SAKAKURA Series – イキ サカクラ シリーズ –
Collection of elegant skincare masterpieces with selected extracts and highest purity. Based on natural dissolved yeast extract abundant with a generous additional assortment of 20 amino acids and several varieties of vitamins enhance anti-aging. Transforming ordinary to extraordinary with a natural glow of anti-aging results. IKI SAKAKURA collection simply the most luxurious skin care line of Love Renaissance. A genuine embodiment of Love Renaissance's CEO.