L'Oasi Pizzeria
L'Oasi Pizzeria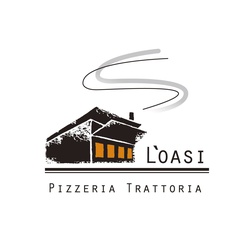 Company Information
| | |
| --- | --- |
| Hours of Operation | Lunch: 11:30am~1:30pm L.O. * Café: 1:30pm~3:00pm Close * Dinner: 6:00pm~8:30pm L.O. |
Company Introduction
"L'OASI" means
Oasis in Italian [Place of relaxation and place of relaxation]
We chose the store name with the hope that it can become an oasis in your daily life.
We provide a space where you can relax, whether you are alone or with a group of friends, children, or your family.
℘
How about a glass of wine and an appetizer from one pizza?
A trattoria (popular cafeteria) that you can use casually in all kinds of everyday situations, without having to stretch your shoulders. L'oasi is such a shop of "Napoli Pizza and Southern Italian cuisine".
Company Services
℘
℘
Take-Out

We are happy to take home the popular authentic Neapolitan pizza.
You can easily enjoy the pizzas, which are carefully cooked one by one in a kiln imported directly from Naples by a craftsman who trained in authentic Naples at home!
Of course, all the ingredients for pizza are from Naples. Please use it.
Please call to order >> TEL:055-955-7401
※ Pizza delivery service will be closed for a while.
 (Due to too few orders for delivery, we cannot arrange a system for delivery.)
 Accepting takeaways delivered over the counter! ! !
※ Please place your order during business hours (lunch 11:30-13:30L.O dinner 18:00-20:30L.O).
※ All prices are excluding tax.