L'alba Di Napoli
L'alba Di Napoli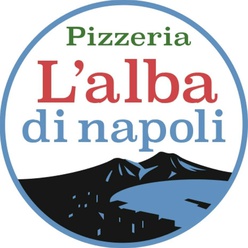 Company Information
| | |
| --- | --- |
| Hours of Operation | Tuesday to Sunday * Lunch: 11:30am to 3:00pm (LO 2:30pm) / Dinner: 6:00pm to 10:00pm (LO 9:00pm) * Closed on Monday(Close on Tuesday if the holiday should fall on Monday) |
Company Introduction
L'alba Di Napoli offers Southern Italian cuisine, Napoli pizza, pasta, wine, cocktails, dolce and cafés.
Inside the store feels Southern Italy decorated with Amalfi tiles imported from Italy, while having a fashionable atmosphere, you can spend a pleasant time with a cowardly bang. In Larva Dinapoli, you can enjoy the taste of authentic Napoli pizza, the material used for the fabric is only four, wheat flour, water, yeast, salt and we keep traditional production method of Naples.
℘
The sticking kiln is the Italian No. 1 Pizza kiln produced by Master Stefano Ferrara! Please enjoy the authentic Napoli pizza of "Outside paris, medium mochi" which is baked at an extremely high temperature exceeding 500 degrees.
℘
We offer "Take Out" Pizza Service
℘
Private room (for 4 people, for 12 people) Sofa seat (for 4 people)
Terrace seat (about 20 to 25 people except for rainy weather) Floor seat (40 to 50 people)
Company Services
Fresh seafood deep-fried in Numazu Port is splendidly made into Southern Italian cuisine. We offer authentic Italian cheese and pasta directly from Italy. In addition, meat, vegetables are using the freshest ingredients of local production eradication.
℘
The usual pizza uses most of yeast, mostly fermenting in a short time. However, our shop offers pizza that is gentle to the stomach and can not be affected by making the yeast bacteria as much as 1/10 the normal amount. You can taste the natural flavor of the material by stretching one by one with hands skillfully with Yukkri and fermented aged cobweb over 30 hours.
℘
From the large number of people to the girls' association, it is a floor composition which can correspond to various parties and banquets. On the terrace seat you can dine while watching the starry sky.
We have 170-inch large screen and projector available. There is no doubt that the excitement of the party will be increased by using movies such as memories of one year, entertainment, surprises
℘
Drinks that match the dishes: Beer, wine, sparring (Spumante) Other, all-you-can-drink all-you-can-drink all-over drinks including numerous cocktails and soft drinks.
The only super carbonic acid highball in Numazu. In Larva Dinapoli, we introduced the high ball of high-strength carbonic acid 1.5 times and ordinary soda in Numazu City for the first time.