Hakone Hotel
Hakone Hotel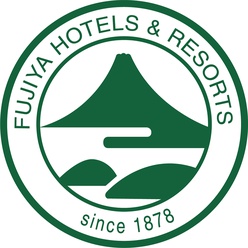 Company Information
| | |
| --- | --- |
| Hours of Operation | Check-in: 3:00pm / Check-out: 11:00am |
Company Introduction
The Hakone Hotel is a resort hotel located in the popular resort area of Hakone, near Tokyo.
There are a number of places around Hakone offering views of Mt.Fuji, and this hotel by the lake in the town of Hakone offers a quiet,relaxing environment. The hotel grounds and neighborhood offer views of the beautiful Mt.Fuji.
The Hakone Hotel, also known as the Fujiya Hotel Lake View Annex, is a member of the group that includes the Fujiya Hotel, one of the most famous hotels in Hakone and host to countless celebrities such as John Lennon.

The hotel offers accommodation, as well as restaurants serving French cuisine and teppanyaki.
It is a hotel where you can truly experience a journey to Hakone.
Company Services
Rooms
In addition to twin, double and suite rooms, the Hakone Hotel offers Japanese-style rooms for that traditional experience. There are also rooms with views of Mt.Fuji.

Premium Fourth Room - Superior Twin Rooms - Lake View Double Rooms - Junior Suite Room - Japanese-style Room - Lake View Suite Rooms - Superior Twin Rooms (2nd & 3rd floor) - Moderate Twin Rooms
℘
French cuisine / Il Miraggio
Here you can enjoy French cooking which incorporates both modern techniques as well as the traditions of French cooking at the Fujiya Hotel, while gazing out towards Mt.Fuji.
* Breakfast: 7:30am - 9:30am
* Lunch: 11:30am - 3:00pm
* DInner: 6:00pm - 8:00pm (reservation required)
Open every day
℘
Teppanyaki / Yamazakura
Enjoys the tastes of carefully selected Wagyu beef and seafood as you admire the skill of the chefs with their knives.
* Dinner: 6:00pm - 8:00pm
Open every day
℘
Lakeview Lounge / Il Lago
Enjoy tea time while gazing out through the windows at Lake Ashi and Mt.Fuji. Here you can partake of some original confections created by the Hakone Hotel in collaboration with patissiers from the Fujiya Hotel.
* Hours: 9:30 am - 5:00 pm
Open every day
℘
Bar / Il Lago
In the evenings this becomes a bar, offering a different atmosphere to the day.
In winter, a fire blazes in the fireplace, creating a very adult, sophisticated space.
* Hours: 5:00 pm - 7:00 pm
℘
Hot Spring
One of the best parts about travel in Japan is bathing in hot springs. Hakone Hotel is located in the shore of Lake Ashi, famous area as one of the "17 Hakone Hot Springs".
We have two bathrooms enjoyable with nature view of Hakone.
* "Ashinoko no Yu" offers views of Lake Ashi and mountains.
* "Taikan no Yu" has open-air bath where you can gaze up at the sky.
℘
Conference Rooms / Banquet halls
A meeting venue looking out onto Lake Ashi and Mt.Fuji. The large wall of windows floods the room with natural light. It can also be divided into two depending on the style of use.
℘
℘