Fuji View Hotel
Fuji View Hotel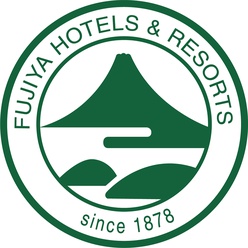 Company Information
| | |
| --- | --- |
| Hours of Operation | Check-in: 3:00pm / Check-out: 11:00am |
Company Introduction
Kawaguchi (Kawaguchiko), a lake at the foot of Mt. Fuji.
The hotel offers unrestricted panoramas of the majestic shape of Mt. Fuji from its front.
The Fuji View Hotel's extensive 100,000m² garden provides very different surroundings at each time of year, allowing you to enjoy the changing seasons in Japan.
In spring, more than 300 cherry trees bloom, providing views of Mt. Fuji rising behind a sea of blossoms.
1936 The Fuji View Hotel was founded by Lake Kawaguchi to offer close-up view of Mt. Fuji.
1978 John Lennon and his family stayed here. The hotel lobby still proudly displays his autograph.
1985 The Fuji View Hotel was extensively renovated.
Company Services
Rooms
The Fuji View Hotel offers twin, double, and suite rooms, as well as Japanese-style rooms and the like that you will find only in Japan. There are also rooms with views of Mt.Fuji.

Moderate Twin Rooms - Moderate Japanese-Style Rooms - Casual Twin Rooms - Superior Japanese-style Rooms - Sakura No Ma (Cherry Blossom Room),Japanese-Style Room - Fuji No Ma (Fuji Room), Japanese-Style Room - Junior Suite Rooms - Suite Room
℘
℘
French Cuisine / Bellevue
We offer the tradition of French cuisine from our group hotel, the Fujiya, in a full-course menu unique to the Fuji View Hotel that uses fresh ingredients from the foothills of Fuji.
* Dinner 5:45 pm to 8:30 pm
open every day
℘
Japanese cuisine / Bellevue or Shikishima
Here you can enjoy Japanese food made from ingredients from the local area and the foothills of Fuji.
You can also enjoy the sight of the delicate, elegant formal kaiseki cuisine unique to Japan.

* Dinner 5:45 pm to 8:30 pm
Open every day
℘
Garden lounge / La Venue
Enjoy the views through the large windows of the garden beyond in all four seasons. Whether it be cherry blossoms, fresh green leaves, golden-red autumn leaves, or winter's snow, the Garden Lounge provides beautiful vistas of Japan's natural landscape.

* Lunch 11:30 am to 2:00 pm(Last order 1:30 pm)
* Tea 2:00 pm to 5:00 pm(Last order 4:30 pm)
Open every day
℘
Breakfast buffet / Fuji View Lounge
At this venue, overlooking Mt.Fuji, we offer buffet-style breakfasts featuring both Japanese and Western foods.
* Breakfast 7:30 am to 9:00 am(9:30close)
℘
Hot Spring
One of the best parts about travel in Japan is bathing in hot springs, or "onsen."
The Fuji View Hotel is located in the Lake Kawaguchi Onsen Village. The hot spring waters of the Lake Kawaguchi Onsen Village are part of the bounty of Mt.Fuji. Relax in our large communal bath or our open-air bath and experience the wonders of hot spring as you create memories of your trip to Japan.
℘
Mt.Fuji soars up in front of the hotel, which is situated in a great 100,000m² garden that changes its appearance through the various seasons. There is a 1.6 km walking path along the lake front.
℘
Spring garden and Mt.Fuji
With the cherry blossoms blooming against Mt.Fuji in the background, this is a popular place for photographers. This place has also been selected as one of the Hundred Best Superb Landscapes of Yamanashi Prefecture, where the Fuji View Hotel is located.
℘
Summer garden and Mt.Fuji
The cone of Fuji, with the last remnants of winter's snow, stands majestically behind the rich verdure of the trees in the garden.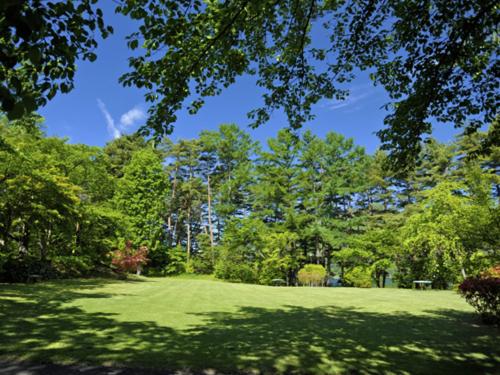 ℘
Autumn garden and Mt.Fuji
This time of year you can admire the red autumn leaves in the beautiful garden contrasting with the ever-whitening peak of Fuji.
℘
Winter garden and Mt.Fuji
Mt.Fuji looks its best in winter. At this time of year you can admire the mountain as it seems to loom larger than other seasons.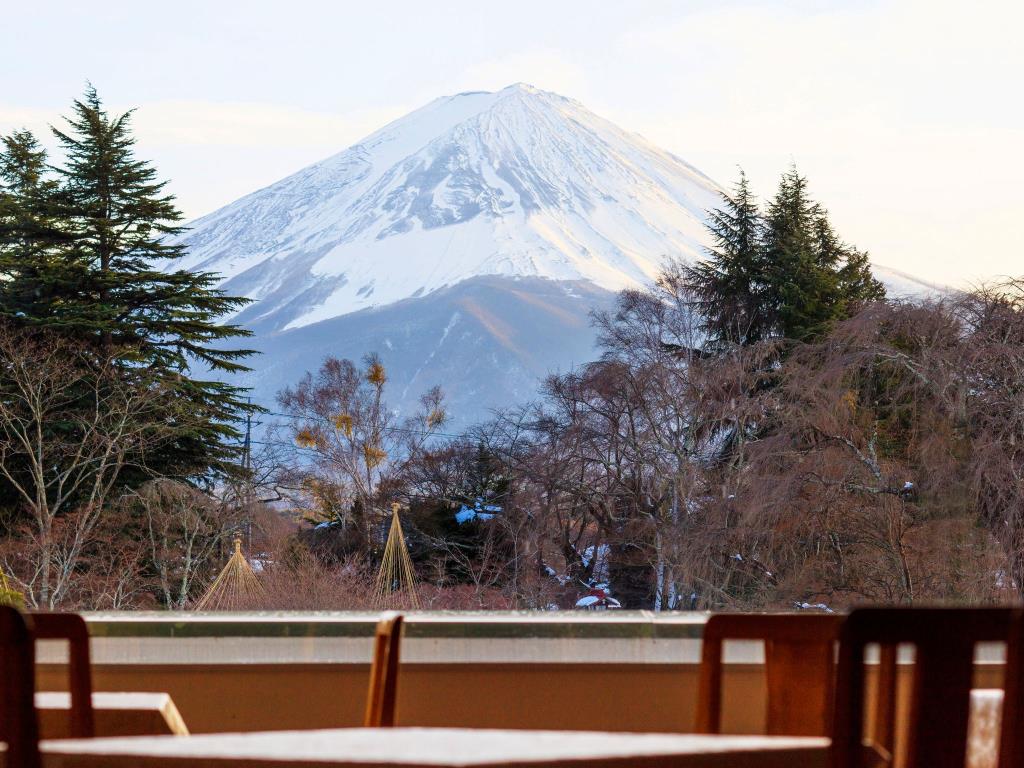 ℘
This short golf course is designed to be played with just irons and putters. Children and beginners welcome. We provide sets of golf equipment at the hotel, including clubs for children.
℘
We offer two Tennis courts
℘
Panorama Lounge
The Panorama Lounges on the east and west ends of the hotel offer sweeping 180-degree views. Ideal locations to gaze out at the majestic shape of Fuji from its base, the view is also very popular with photographers.
℘
Beauty salon
Using traditional Chinese medical treatments and cures, and natural ingredients such as sake lees, rice brans, yuzu citrus, matcha green tea, and enzymes that have been seen as good for the health in Japan for over a thousand years, we provide beauty and health treatments that use the power of nature.
* Hours: 3:00 pm to 9:30 pm
℘
Banquet halls / Conference rooms
We have a range of different banquet halls and conference rooms to suit your needs, starting with the Great Banquet Hall, which can also be used for conferences or seminars.
℘
Souvenir Shop
This carries a wide range of items, including souvenirs from Yamanashi Prefecture, original goods from our group hotel, the Fujiya, as well as accessories.

* Hours: 8:00 am to 8:00 pm
℘