Fruit Park Fujiya Hotel
Fruit Park Fujiya Hotel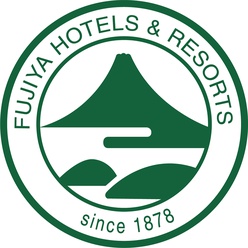 Company Information
| | |
| --- | --- |
| Hours of Operation | Reception time: 9:00am to 8:00pm |
Company Introduction
Adjacent to the Yamanashi Fuefukigawa Fruit Park, this polished hotel is 11 km from the Yamanashi Prefectural Museum of Art.
Traditional family quarters with tatami floors and futons can sleep up to 7 people, and offer free Wi-Fi, flat-screen TVs, and tea and coffeemakers. Warmly furnished rooms add desks and sitting areas; some include chabudai dining tables. A suite features a separate living room.
Located on the hillside of the Fruits firms, showcasing breathtaking views, Fruit Park Fujiya Hotel offers a deeply relaxing and rejuvenating experience. Our hotel is part of the Fujiya Hotel Group. Our high-quality service and facilities will become some of your fondest memories of your visit to Japan
℘
Rooms

Fruit Park Fujiya Hotel offers twin, suite rooms, as well as Japanese-style rooms and the like that you will find only in Japan. In addition to a night view, some rooms overlook Mt.Fuji.

Studio Twin Room - Japanese-Style Standard Room - Standard Twin Room - Japanese-Style Deluxe Room - Deluxe Twin Room - Superior Twin Room - Japanese/Western Combination Rooms - Japanese-Style VIP Room - Royal Suite Room
℘
Company Services
Restaurants

The 4 dining options include a bright, Western-style restaurant. A hot spring bathhouse features a sauna, while a spa offers massages and beauty treatments. Karaoke facilities are available, and parking is free.
℘
Western cuisine / La Collina
We offer the tradition of French cuisine from our group hotel, the Fujiya, in a full-course menu and a la carte.
* lunch 11:30 am to 2:00 pm
* Dinner 6:00 pm to 8:30 pm
℘
Japanese cuisine / Fuefukigawa
Here you can enjoy set courses of Japanese cooking that harmonize the freshest seafood with seasonal ingredients.
* Breakfast 7:30 am to 9:00 (reservations required)
* Lunch 11:30 am to 2:00 pm
* Dinner 6:00 pm to 8:30 pm
Open every day
℘
Teppanyaki / Keyaki
Enjoys the tastes of carefully selected Wagyu beef and seafood as you admire the skill of the chefs with their knives.
* Lunch 11:30 am to 2:00 pm
* Dinner 6:00 pm to 8:30 pm
Closed Tuesday
℘
Cafe / Bella Vista
Enjoy the views through the large windows of the cafe in all four seasons. The Bella Vista provides beautiful view of the natural landscape.
* Tea 9:00 am to 4:30 pm
Open every day
℘
Hot Spring
One of the best parts about travel in Japan is bathing in hot springs, or "onsen."
Relax in our large communal bath or our open-air bath and experience the wonders of hot spring as you create memories of your trip to Japan.
℘
Shop "Vino"
Our gift shop offers a wide range of items, including souvenirs from Yamanashi Prefecture, original goods from our group hotel, the Fujiya, as well as accessories.
℘
Conference rooms / Banquet halls
We have a range of different banquet halls and conference rooms to suit your needs, starting with the Great Banquet Hall, which can accommodate upto 500 guests.
℘
Nightspot "Prim Lows"
Enjoy singing karaoke in this spacious room for an after-dinner party.
* Hours: 6:00 pm to 11:00 pm
℘
Chinese massage
Chinese massage focuses on channels or energy points that will effectively transport and guide blood and energy in your body.
℘
Esthetic salon "Con Solare"
We have plans that you can refresh.