Atami korakuen Hotel
Atami korakuen Hotel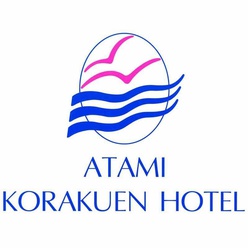 Company Information
| | |
| --- | --- |
| Hours of Operation | Always Open |
Company Introduction
Atami Korakuen Hotel, which has been popular with many people since 1965 in Atami, Hotel, spa and food market complex resort reborn as ATAMI BAY RESORT KORAKUEN.
In addition to the existing tower building, the new hotel building "AQUA SQUARE" is born.
A wide variety of guest rooms that cater to a variety of accommodation styles, from families and children to singles.
In addition, including one of Atami's largest one-day hot spring facilities, Ocean Spa Fuua, HARBOR'S W (Harbor's Double) restaurant where you can enjoy Izu ingredients and original craft beer.
We develop IZU-ICH (Izuichi) where La Izu Marche gathers, We will start the second history as a new town that can be enjoyed on a day trip.
Company Services
Accommodation
AQUA SQUARE
Ocean View Room * Courtyard room
TOWER BUILDING EXCELLENCE FLOOR
Excellency room (Japanese / Western style room)
Excellency Large Room (Japanese / Western-style room / Western-style room)
TOWER BUILDING STANDARD FLOOR
Japanese-style room * Western-style room * Universal room
℘
Meal
Sky Restaurant "TOP OF OF ATAMI"
As its name suggests, "TOP OF ATAMI" possess spectacular view of Sagami Bay and the city of Atami. It is perfect for breather lunch.
The view is "Atami Ichi" as its name suggests.
Please enjoy an elegant dinner time while watching the night view of the glittering Atami city.
Business hours: 6:00pm ~ 9:30pm
Learn more about the Buffet * Information on additional dishes
℘
Koumei Tei restaurant
Kobaitei is a popular dining restaurant for the staying guests. Spend the finest moment with scenic night view of Atami City.
"Komei-tei" where you can enjoy the creative Japanese food of the four seasons. Please enjoy a luxurious meal while enjoying the night view of Atami and sake.
Business hours: 6:00pm ~ 9:00pm
Click here for details of Japanese Kaiseki * Information on additional dishes
℘
Restaurant "HARBOR'S W
We offer pizza baked in a real kiln and original craft beer that can only be drunk here. Please spend an elegant time in a great location.

Business hours [buffet]
Lunch: 11:30am ~ 3:00pm
Dinner: 5:30pm ~ 9:30pm
A la carte
Tea time: 3:00pm ~ 5:30pm
Bar time: 9:00pm ~ 12:30am
HARBOR'S W Click here for details * Information on additional dishes
℘
Hot Spring
Please enjoy the refreshing hot springs
The luxury of using a hot spring while watching the sea and night view.
Atami is known for its rich hot springs. It is also special to relax and enjoy the hot spring.
The large observatory bath overlooking the Sagami Sea overlooking the sea uses the source on site.
At night, you can enjoy the famous hot springs of Atami slowly while watching the sparkling night view.
℘
Powder room for women
The Hime-no-Yu (Women's Bath) has an open powder room that is nice for women. Relax your body relaxed in the hot spring and refresh your mind.
* In order to provide customers with safe and secure hot springs, we also disinfect the baths flowing from the source with chlorine.
℘
Facility / Service
Enriched space with all functions and fun. In addition to full accommodation facilities, including convention facilities.
Here you can find all functions and fun, such as shopping. Wireless LAN (Wi-Fi) is available around the reception lobby and in the guest rooms.
℘
Excellency Lounge Soleil
We have prepared a special lounge that can only be used by guests staying on the excellence floor. Please relax slowly in a special space.
℘
Hotel Shop
HOTEL SHOP has a selection of carefully selected souvenirs from Shizuoka and Izu. An original confectionery unique to Atami Korakuen Hotel. Please check out Izu's specialty tea and pickled wasabi.
℘
Cafe Terrace "Confort"
From the large windows with a feeling of openness, there is a palm tree with a tropical mood. Please relax while enjoying the story.
℘
Bar lounge "Evatide"
While watching the clear night sky and night view spreading out the window. Please enjoy the original cocktail.
There are also non-alcoholic cocktails that children can enjoy, and day-trippers can also use it.
℘
Meeting/Banquet hall
Atami Korakuen Hotel which is strong in convention. Japanese party and meeting space are also enriched. We will provide a space suitable for each gathering and banquet facilities that produce a variety of times of conversation.
℘
Service
We have a variety of options to help you with anniversaries and surprises with your loved ones. Please choose according to the scene and your request.
℘
℘
Esthetic salon
Ciel la beaute deep blue
Hot spring effect x moon and sea energy
The rhythm of the moon is said to have various effects not only on the ebb and flow of the tide, but also on our body, sleep and comfort.
We have carefully selected menus that reflect the effects of the phases of the moon, adding the effects of Atami Onsen to the customer's constitution.
Moon-like. Energize your mind and body so that the missing moon can fill again ...
℘